We have an ample stock of tiles in various sizes of the finest Italian and international brands, and such an extensive quality assortment is specifically aimed at offering the best possible solution on the market; moreover, our experience acquired over the years with various companies in the field allows us to keep up with requests coming from large-scale retailers and from the building sector both in Italy and abroad. Stoneware floors, coverings, mosaics and wood-effect solutions with matt and polished surfaces, for interiors and exteriors, at competitive prices, make our showroom a reference point for sector operators and private customers alike. 
We can easily handle small, medium and large-scale projects: our dedicated production lines can satisfy any request or project with standard or custom graphics, while our staff is always on hand to turn your ideas or business into reality, respecting the environment through the use of cutting-edge technologies and raw materials. 
Our top-of-the-range product for 20 mm-thick outdoor paving – the pride of the Slabs & Tiles brand.  Thanks to advanced research on raw materials and cutting-edge technologies, our R11 outdoor paving is a guarantee of the finest quality for a global market that is increasingly demanding in terms of trendy graphics and environmental sustainability. Our continuous production makes this product a pinnacle of the outdoor sector, the most popular and competitive product of the range across all national and international distribution networks.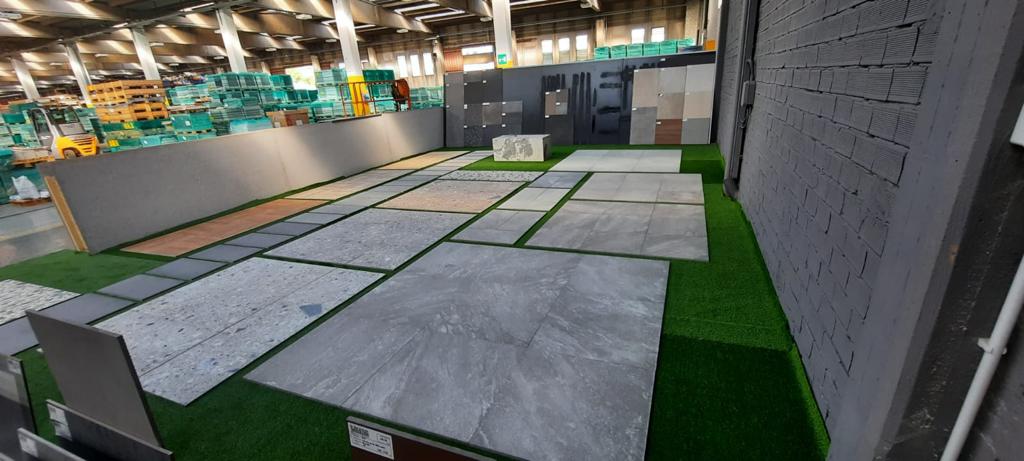 Find out more about Mectiles Italia
Richiedi subito un preventivo
Contattaci subito per avere più informazioni sui nostri prodotti e i nostri servizi, o per chiederci un preventivo gratuito.